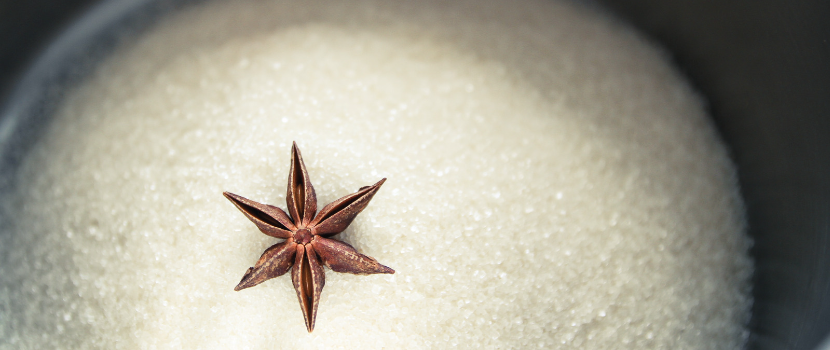 Star anise is a spice that comes from the fruit of the Illicium verum plant, a small evergreen tree native to China and Vietnam. The spice is made from the dried, star-shaped fruit of the tree and has a distinct, licorice-like flavor. It is commonly used in Asian cuisine, particularly in the flavoring of savory dishes and in the production of traditional Chinese five-spice powder. It's also used to make the famous Chinese hot water soaked drink called "Star Anise Tea"
Star anise is not native to India, but it is grown in some parts of the country, particularly in the northeastern regions of Assam, Tripura, and Manipur and Himachal pradesh. It is also grown in the hilly regions of the western states of Himachal Pradesh and Uttarakhand. The plant grows best in tropical and subtropical climates with well-drained soil and a moderate amount of rainfall.
Star anise is grown on small evergreen trees that can reach a height of about 15-20 feet. The trees are typically propagated by seed, although they can also be propagated through cuttings. The trees begin to bear fruit after about 3-4 years, with the peak harvest occurring during the fall. The fruits are picked by hand when they are mature, but still green. The fruits are then dried in the sun for several days until they turn a dark brown color and become brittle. The dried fruit is then separated from the stem and seeds, and the dried pericarp is used as the spice.
After the harvest, the tree goes through a dormant period, and then begins the growth cycle again. It is important to keep the soil moist and free of weeds, as well as to protect the trees from frost, which can damage the buds. The trees are also fertilized regularly to promote healthy growth and fruit production.
Star anise is used for both culinary and medicinal purposes. Some of the common uses of star anise include:
Cooking: Star anise is a popular spice in Asian cuisine and is used to flavor savory dishes such as soups, stews, and meat dishes. It is also an ingredient in Chinese five-spice powder.
Tea: Star anise is often used to make a tea that is believed to help with digestion and relieve respiratory issues.
Herbal remedies: Star anise is used in traditional medicine to help with menstrual cramps and other menstrual issues. It is also used as a remedy for respiratory issues such as coughs, colds, and flu.
Aromatherapy: The essential oil of star anise is used in aromatherapy to help relieve stress and improve mood.
Liqueur: Star anise is used to flavor some types of liqueur, such as the Italian liqueur Sambuca.
It's important to note that star anise should be used with caution in certain individuals, such as pregnant or breastfeeding women, or people with allergies to plants in the same family as star anise. It's also important to use star anise in moderation as overuse could cause adverse effects.
Some of the potential benefits of consuming star anise include:
Rich in antioxidants: Star anise is a good source of antioxidants, which help to protect the body against damage from free radicals.
May help with digestion: Star anise is known to have carminative properties, which means it may help to ease digestive discomfort and reduce bloating.
May help with respiratory issues: Star anise is traditionally used to relieve symptoms of respiratory issues such as coughs, colds, and flu. The essential oil of star anise has been found to have antimicrobial properties, which may help to fight off respiratory infections.
May have anticancer properties: Some studies have suggested that compounds found in star anise may have anticancer properties, although more research is needed to confirm this.
May help with menstrual cramps: Star anise may help to alleviate menstrual cramps.
India is a major exporter of star anise. The main countries importing star anise from India are China, Vietnam, Malaysia, Indonesia, and several European countries. India exports both whole and ground star anise to these countries. The export of star anise from India has been increasing in recent years due to the growing demand for spice in international markets. The export of star anise contributes to the country's economy as well as creates employment opportunities in the rural areas where it is grown. According to the Agricultural and Processed Food Products Export Development Authority (APEDA), India exported around $1.5 million worth of star anise in 2018-2019. We at Interverse foods are one of the leading exporters of star anise. We have extensive quality control checks at various stages of the process from selection to sorting to packing to dispatching of the product. Please send in your
inquiry
or hit the
WhatsApp
button for more details.