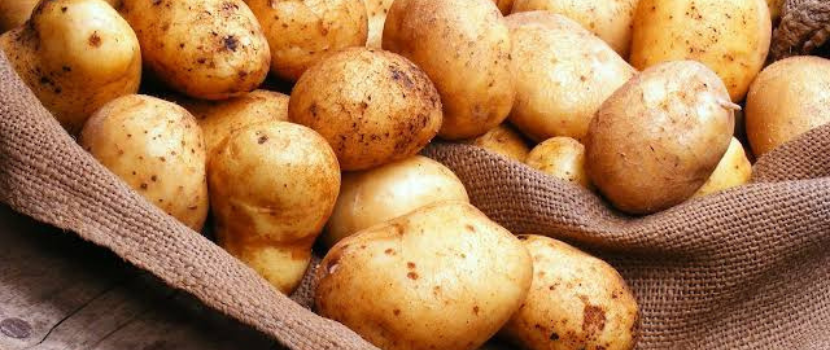 Potatoes,the most versatile vegetable, have been grown all over the world since ancient time and are one of the most consumed vegetables across the globe. It is considered as a root vegetable, starchy in nature and has the largest variety in the world, common of them are brown, red, white, yellow and purple.
While potato is used in adding taste to any dish worldwide, there are a lot of dishes that use potato as a side dish like wedges, mashed, boiled or steamed. Potatoes are also widely used in manufacturing chips, strips, fingers and many more items used for snacks. Potatoes are also a key ingredient to brew alcoholic beverages such as vodka. Potato starch is used as a thickener and binder for soups and sauces.
A typical potato is considered to contain 79% water, 17% carbohydrate and some percent of protein and fat. It is considered to contribute to a healthful lifestyle including preventing osteoporosis, maintaining heart health and reducing the risk of infections.
India is the 3rd largest exporter of potato in the world after the US and Pakistan. In financial year 2022, the export of potatoes from India was valued at over six billion Indian rupees. This was an increase from the previous fiscal year's export value of over 5.5 billion rupees. We at Interverse Foods have country wide suppliers from whom we procure them and post our quality control checks, package them for exports. We guarantee the best is class experience and quality of our products to our clients. Please send in your
enquiry
or hit the
whatsapp
button for more details.
This entry was posted on January, 19, 2023 at 20 : 10 pm and is filed under Products. You can follow any responses to this entry through the RSS 2.0 feed. You can leave a response from your own site.