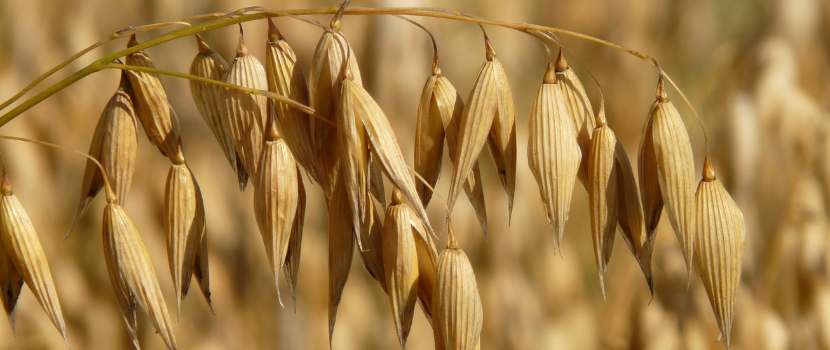 Oats are a type of cereal grain that are commonly grown for food.It is a good source of fibres Proteins and minerals. In India, the most commonly grown variety of oats is the Avena sativa, which is also known as the common oat. Other varieties include: Avena strigosa (Black oat), Avena byzantina (Bulgarian oat), Avena sterilis (Wild oat).
After oats are harvested, they typically go through several processing steps before they are ready for use.
Cleaning: The oats are cleaned to remove any debris, dirt or other impurities.
Dehulling: The outer husk of the oat is removed, which is called dehulling.
Groat separation: The dehulled oats are then passed through a groat cutter which separates the groats (the inner part of the oat) from the bran and the germ.
Roasting or steaming: The groats are then roasted or steamed to inactivate enzymes and improve stability, this process also gives a distinct flavor and aroma to the oats.
Flaking: The groats are then passed through rollers to create flakes, which can be used to make oatmeal and other food products.
Milling: The flakes can also be milled to create oat flour, which can be used in baking and other food products.
Packaging: Finally, the oats are packaged in bags or other containers to be sold to consumers or used in the production of other food products.
The global market for oats is growing, driven by increasing demand for healthy and organic foods, as well as the growing use of oats in animal feed.
Growing demand for organic oats: Organic oats are in high demand in the global market, as they are considered to be healthier and more sustainable. This has led to an increase in organic oat cultivation worldwide.
Increasing use in animal feed: Oats are widely used as animal feed, and the global market for animal feed is expected to grow in the coming years. This is driven by the growing population and rising demand for meat and dairy products.
Use in food industry: Oats are used in a wide range of food products, including oatmeal, oat flour, oat bran, and other products. The use of oats in the food industry is driven by the growing trend towards healthy eating and the recognition of the health benefits of oats.
Growing market for gluten-free oats: As more people are becoming gluten intolerant, the demand for gluten-free oats is increasing. Oats themselves are gluten-free, but they are often processed in facilities that also process wheat, barley, and rye, which can lead to cross-contamination. This has led to the rise of dedicated gluten-free oat processing facilities.
Growing exports of oats: The export of oats is expected to grow in the coming years, driven by increased demand in Asia and the Middle East. The main exporting countries are the USA, Canada, and Europe.
Overall, the global oats market is poised for strong growth in the coming years, driven by increasing demand for healthy and sustainable foods, as well as the growing use of oats in animal feed. The main countries that India exports oats to are Bangladesh, UAE, Saudi Arabia, and other countries in the Middle East and Southeast Asia.We at Interverse Foods have country wide suppliers of Oats.
We guarantee the best class experience and quality of our products to our clients. Please send in your enquiry, or hit the whatsApp button for more details.
This entry was posted on January, 23, 2023 at 12 : 19 pm and is filed under Products. You can follow any responses to this entry through the RSS 2.0 feed. You can leave a response from your own site.