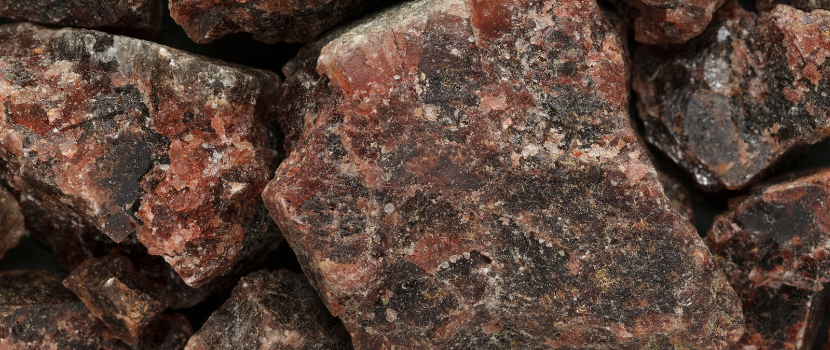 Black salt, also known as kala namak, is a type of rock salt that is commonly used in South Asian cuisine. It is dark purple or pink in color and has a strong, sulfurous odor. Black salt is known for its distinctive taste, which is a combination of salty, sour, and slightly sweet. It is used as a condiment and a seasoning in a variety of dishes, such as chaats, raitas, and chutneys. It is also believed to have health benefits, such as aiding in digestion and detoxifying the body. Black salt is primarily found in Pakistan, India, and Nepal.
It is believed to have several health benefits, including:
Aid in digestion: Black salt is rich in sulfur, which is believed to help improve digestion and relieve bloating and gas.
Detoxify the body: The sulfur content in black salt is also thought to help detoxify the liver and kidneys, which can help to improve overall health.
Rich in minerals: Black salt is a good source of minerals such as sodium, calcium, potassium, and magnesium.
Help with weight loss: Some people believe that black salt can help with weight loss by reducing water retention and improving metabolism.
Alleviating respiratory problems: The sulfur content in black salt can also be beneficial for people with respiratory problems such as asthma and bronchitis.
Black salt, also known as kala namak, is a type of rock salt that is produced by heating common salt (sodium chloride) to a very high temperature, typically around 800-900 degrees Celsius.
During the heating process, impurities such as sulfur, iron and other minerals are added to the salt, which gives it its characteristic dark color and strong, sulfurous odor. The salt is then cooled and ground into a fine powder. The process of making black salt can take several weeks, and the final product is a mixture of various minerals, including sodium chloride, calcium, potassium, and magnesium. Some manufacturers also add other ingredients such as charcoal, herbs, or spices to give it a unique flavor or aroma. The color can range from pink to dark purplish black.
The salt mines of Rajasthan and Himachal Pradesh are known for producing high-quality black salt. The salt is exported to various countries worldwide, including the United States, the United Kingdom, and other countries in Europe, Middle East, and Southeast Asia. The export of black salt is usually done in bulk, packaged in bags, or in small sachets as per the buyer's requirement. The demand for black salt has been increasing globally in recent years, and India has been able to capitalize on this trend by exporting it to various countries. We at Interverse foods are one of the leading exporters of Black salt and have suppliers across India to meet your requirements Please send in your inquiry or hit the WhatsApp button for more details.